Welcome to Gangi Printing
Featured Products
Brochures

With professional design and printing, our brochures are sure to sell. From the big idea to the small details, our team has years of experience to get the job done.

Posters

Put your professionalism on full display. For years, our team has helped local businesses create posters that demand a second look.

Wedding Packages

The big day calls for a big statement. And with years of experience, we can deliver that personal, meaningful style you want.
Promotional Products    •    Holiday Cards    •    Wedding Invitations
TEXTILES
CR Personalized Apparel    •    NES Personalized Apparel    •    SanMar    •    Bodek & Rhodes
* * * * * * * * * * * * * * * * * * * * * * * * * * * * * * * * * * * * * * * * * * * * * * * * * * * * * * * * * * * *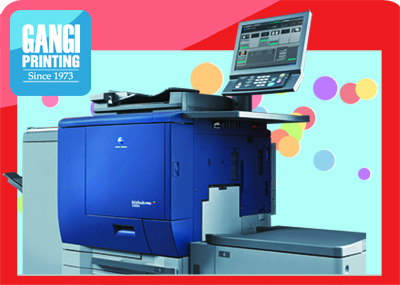 Since 1973, Gangi Printing in Somerville has been offering full-service commercial printing, from simple copying, to business stationery, to full-scale direct response marketing campaigns.
Knowledgeable Staff Our printing and bindery experience translates into craftsmanship that is evident with each job we ship. When we estimate the cost of your project, we draw on our experience to quote you a price that is competitive and cost-effective.
On-Time Completion We have a reputation for completing our clients' projects when promised. Call us with your last-minute printing needs and we'll work with you to meet your deadline. An easy-to-use pulldown menu, search engine, and link to our contact form appear on each page. As well, feel free to consult the site map at any time if you're having trouble locating a particular item. If there's anything we can do to improve our site, please let us know. Enjoy your visit!
Browse through the Electronic Catalogs below for ideas on branding your own Promotional Products, personalizing your teams' Attire, or find a personal Greeting to send, in our extensive selection of promotional products, apparel, and greeting cards as well as wedding invitations. All include color photographs of each item as well as pricing and ordering information. Need help? Don't hesitate to call 617.776.6071.

Holiday Cards
Wedding Invitations
Hot Off The Press
*Celebrate Summer and ADVERTISE! Don't let them think your company is on vacation.*